Vision




Be a Discipleship Driven Great Commission Church
Mission Statement




As a Bible-abiding community of Christ-followers empowered by the Holy Spirit, we strive to glorify God by loving God, loving others, and making disciples of all nations.
1. We believe that the Holy Scriptures, both Old and New Testaments, are the inspired Word of God, the complete revelation of His will for the Salvation of man and the Divine and final authority for Christians' faith and life.
2. We believe in the One, True and Living God, eternally existing in three persons – Father, Son and Holy Spirit.
3. We believe in God the Son, Jesus Christ, true God and true man, conceived of the Holy Spirit and born of the Virgin Mary. He died on the Cross and shed His blood as atonement for the sins of man and was raised bodily from the dead. He ascended into Heaven. He will return imminently and personally according to His promise.
4. We believe in the Holy Spirit, the third Person of the Godhead, who is of one substance, equal in power and co-existent with the Father and the Son. His ministry is to convict man, regenerate the believing sinners and to indwell and empower the believers for godly living and service.
5. We believe that man is created in the image and the likeness of God, but in Adam, all men have fallen into sin and as sinners men are in need of God's Salvation.
6. We believe that penitent sinners are regenerated solely by God's grace and justified through faith in Jesus Christ alone.
7. We believe that there shall be a bodily resurrection of the just to eternal life and of the unjust to eternal punishment.
8. We believe that the Church is one body, consisting of those regenerated by the Spirit of God and of which Christ is the Head, expressing itself in worship, fellowship, evangelism, discipleship, and service.
1. Our church believes at the moment when we repent and is born again, God has already sent His spirit to dwell inside us. Believers need not go through another "baptism in the spirit" after the water baptism.
2. Our church believes the Bible mentioned only one tongue that is, a foreign language, and not the incomprehensible tongue-rattle or spiritual utterances.
3. Our church forbids anyone from laying hands on others to pray for the gift of speaking in tongues or baptism in the spirit.
4. Our church does not encourage members to attend healing rallies.
5. Our church does not encourage members displaying charismatic characteristics such as spiritual dance, holy laughter, or "being slain by the spirit" during worship services and/or other meetings.
6. Our church does not invite person(s) holding charismatic positions to preach or lead in worship services and/or other meetings.
7. Our church firmly believes that the Bible is the absolute authority on the believers' faith and life. Individuals with special spiritual experiences without the Biblical groundings and support should not be taken as normative and/or exemplar.
1. We hold strongly the view that the practice of homosexuality is incompatible with the teachings of the Christian Faith.
2. We believe the only sexual relationship sanctioned by God is between a male and female within the bounds of a monogamous marriage.
3. We do not solemnize homosexual marriages.
4. We consider the homosexual lifestyle as sinful and unacceptable.
5. We disapprove of all kinds of active and aggressive promotion of a homosexual lifestyle and any attempts to endorse, normalize or idealize homosexuality.
6. We forbid those who commit the sin of homosexuality from taking up any ministries or partake the Holy Communion. Those who refuse to repent after repeated advice from the Church shall have their membership terminated.
7. We recognize that homosexuals are individuals of sacred worth who need the Church's guidance and counselling as well as spiritual and emotional support.
8. We baptize homosexuals who repent and seek God's grace, healing and transforming power, and will welcome them into the Christian family (c.f. 1 Cor 6:11).
Reverend See Choo Har
Cantonese Congregational Pastor/ Deputy Senior Pastor
Pastor Phoebe Wong Kit Ling
Cantonese Congregation Pastor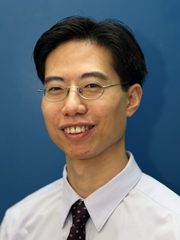 Pastor Andrew Lai Chun Ho
Cantonese Congregation Pastor
Pastor Reeta Wang
Children Ministry Cum Cantonese Congregation Pastor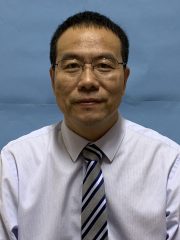 Pastor John Su
Mandarin Congregational Pastor
Pastor Zeng Zuan
Mandarin Congregation cum Media Pastor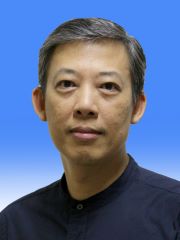 Reverend John Loke Chee Kiong
English Congregational Pastor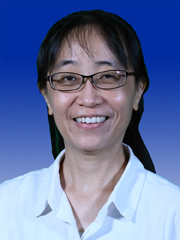 Pastor Teo Kah Hong
Youth Pastor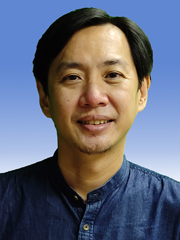 Pastor Timothy Pang
Mission Pastor
In the 1950s, there was an influx of immigrants to Singapore from Hong Kong and Guangdong province in China. Grace (S.C.C.) Church was founded by the late Reverend Ho Yew Kin on 24th January 1950 assuming the former name Grace Overseas Chinese Christian Church. The initial vision for the church was to reach out primarily to the Cantonese-speaking community in Singapore.
On 14th May 1955, Reverend Ho Yew Kin was officially appointed as the head pastor of the church. The church then, with only 50 members, held its services at a temporary rented location, the worship hall of Chinese YMCA off Selegie Road.
The main language used at that time was Cantonese. Subsequently, many felt that continuing to worship on rented premises would encumber church development. It was only until the 1970s, that the church raised enough funds through its members to buy a plot of land at the current No. 14 Queen Street site. Demolition and construction works were carried out at the site, and finally, on 22nd August 1971, the new church building was officially open for permanent use.
On the same year, Reverend Jacob Fung became the 2nd senior pastor, and in 1983, Reverend Chan Fong was appointed as the 3rd senior pastor. Rev Chan Fong stepped down from the Senior Pastor position in 2010 and entered into the mission field, teaching missions and pastoring ministries at Singapore Bible College. In May 2010, Rev Chua Yeow San was appointed as the 4th Senior Pastor.
The English Congregation (EC) and Mandarin Congregation (MC) were eventually formed in 1980 and 1985 respectively to cater to the diverse needs of its members as English and Mandarin were widely spoken among the descendants of the older immigrants who came from Hong Kong and China.
We are thankful for the grace of the Lord that the church had grown to the current state. Now we have 11 pastoral and ministry staff and 6 admin staff to serve in the church, with worship services in Mandarin, English and Cantonese (both Sunday & Saturday), as well as mission ministry. In 2022, there are 1,355 members.